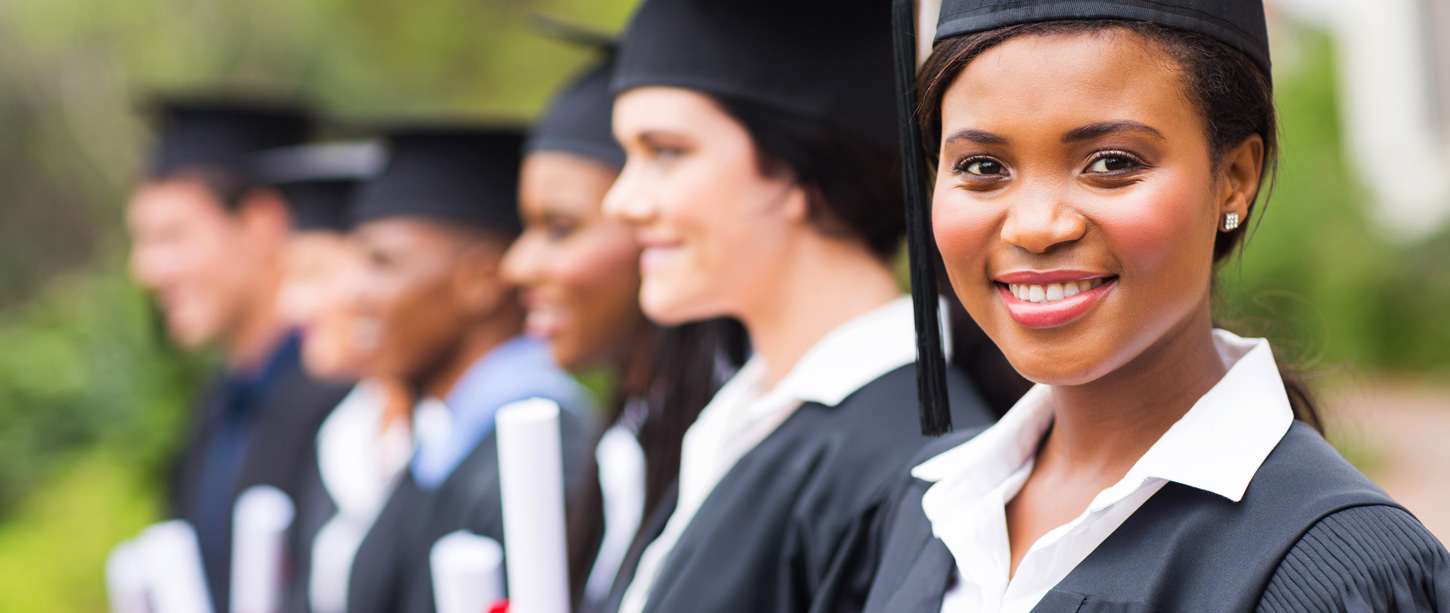 Scholarships
East Texas Communities Foundation administers a variety of scholarships that have been established by generous individuals to assist students with their educational pursuits. Each scholarship expresses a deep belief in the power of education to help young people achieve their dreams.
East Texas Communities Foundation scholarships are awarded competitively based on criteria set by the donors. These criteria could include financial need, the school the applicants are attending, academic achievement, as well as personal or career goals. ETCF has a rigorous internal selection process for each scholarship decision and each applicant is reviewed in depth and considered thoroughly.
1. Review Your Scholarships
Donors who value education establish scholarships for many reasons: to honor or memorialize a loved one, to encourage students as they pursue specific fields, to support study at a specific institution and to bridge the gap for students need. ETCF offers scholarships in the amount of $500 to $5,000. Scholarships can be used for tuition & fees, room & board, and/or books & supplies. All payments are made to the college or university.
2. Begin Your Application
East Texas Communities Foundation has one general application that utilizes a matching tool that asks a series of questions and will match you to all the scholarships you qualify for (students majoring in visual arts, art history, music, music education, theater or dance should also use the Arts Matching Tool in addition to the General Matching Tool). Once you are "matched" you will need to read through the scholarship descriptions, double check you are eligible for the scholarship and complete the general application.
You only need to fill out the application one time and it will pre-populate all the scholarships you qualify for. If an application has an additional essay or needs additional materials uploaded (FASFA, acceptance letter, etc.) you will be directed to those sections on the individual application.
Click the Apply Now button to access the general matching tool, review scholarships you qualify for and create a login ID and password. This initial process will take 10-15 minutes and is easier if done on a Chromebook or computer but is considered mobile-friendly.
ETCF offers a few non-traditional scholarships that are outside of your general matching tool and application. Only students currently attending or accepted to medical school in Texas are eligible for the Sherilyn A. Willis, MD Medical School Scholarship. Applications are due February 1.
3. Additional Submission Requirements
In addition to the application, you will need to submit the following documents (look for the blue cloud throughout the application that indicates something needs to be uploaded).
2 letters of reference must be sent through the application. One must be from a teacher that can speak to your character/behavior in the classroom. Your application will be disqualified and not considered, if you do not have at least one reference from a current or former teacher.
 A copy of your ACT or SAT scoresheet, if applicable (found in Section 5. High School Academic Information)
a copy of your high school transcript including grades from the fall of your senior year (found in Section 5. High School Academic Information)
a copy of your college transcript, if applicable (found in Section 6. College Academic Information)
a copy of your FASFA with Expected Family Contribution (EFC), if applicable (found in Section 13. Financial Information) If the scholarship is considered a "need based scholarship" and a FASFA is not included your application will be disqualified and not considered.
4. Review Your Application
Please review your application carefully before hitting the submit button.
Make sure you have answered all the questions accurately and completely.
5. Submit Your Application
Submit your application online. If your references are still outstanding, you will be notified and your application will show as "pending" until they have been submitted.
Scholarship
County/High School
College Attending
School Status
Major/Field of Study
Financial Need Considered (FASFA required)
GPA
Amount
Length of Support
Special Requirements
Application Deadline
Adam Carroll Scholarship
Van Zandt, Wood, Smith, Grand Saline High School
Any in the United States
graduating senior
Any
yes - FASFA required
3.00
$500.00
1 year
Must be a graduating senior from Grand Saline High School and a resident of Van Zandt, Wood or Smith County. Must have participated in high school athletics or cheerleading.
1-March
Walling Family Scholarship
public or private high school in Gregg or Rusk County in East Texas
Any in the United States
graduating senior
Medical, Nurse, pre-medicine, doctor
yes - FASFA required
3.5
$500.00
Renewable
must be a graduating senior from a public or private high school in Gregg or Rusk County in East Texas. School districts currently eligible include Sabine ISD, Gladewater ISD, White Oak ISD, Spring Hill ISD, Pine Tree ISD, Longview ISD, Kilgore ISD, Leverette Chapel ISD Overton ISD West Rusk ISD, Laneville ISD Mount Enterprise ISD, Henderson ISD, Carlile ISD, Cushing ISD, Beckville ISD, and Tatum ISD.
1-March
Lake Fork Fishing Scholarship
ETCF Counties*
Any 2 or 4 year college in the United States
graduating senior
Any
yes - FASFA required
3.00
$500.00
1 year
Must participate in fishing team senior year.
1-March
Anderson, Angelina, Bowie, Camp, Cass, Cherokee, Delta, Franklin, Freestone, Gregg, Harrison, Henderson, Hopkins, Houston, Lamar, Leon, Marion, Morris, Nacogdoches, Panola, Rains, Red River, Rusk, Sabine, San Augustine, Shelby, Smith, Titus, Trinity, Upshur, Van Zandt, Wood
Acosta Family Charitable Scholarship
Chapel Hill High School in Smith County, Texas
any accredited college or university in the United States.
graduating senior
Any
yes - FASFA required
3.00
$500.00
1 year
Applicants must have participated & been involved in any school activity (sports, clubs, student organizations, etc.) and/or community activity (service, church, etc.) or be able to explain why they did not participate in either (i.e. work or family demands).
1-March
Smith County
Yamboree Empowerment Scholarship YES for Women
graduating senior from a public high school located in Upshur County in East Texas or a resident of Upshur County attending a public high school located outside Upshur County
Any 2 or 4 year accredited college or university in the United States
graduating senior
Any
yes - FASFA required
2.00
$5000.00
1 year
first generation in their immediate family to attend college
1-March
female, girl, women, Upshur
Patsy Kay Ponder Scholarship
graduating seniors of Jefferson ISD located in Jefferson, Texas.
Any 2 or 4 year accredited college or university in the United States
graduating senior
Any
yes - FASFA required
2.5
Undetermined
Renewable
Recipients must plan on completing a certification program, associate's degree or bachelor's degree at any 2 or 4-year accredited college or university in the United States as a full-time student.
1-March
Marion county
Tyler City Employee Credit Union Scholarship
ETCF Counties*
any accredited college, university or nonprofit technical school
high school senior or a non-traditional student returning to school from public, private or homeschool
Any
yes - FASFA required
3.00
$500.00
1 year
Must be a Credit Union (CU) member and/or a dependent of a Tyler City Employee Credit Union member or meet the requirements to become a CU member, show good moral character
1-March
Anderson, Angelina, Bowie, Camp, Cass, Cherokee, Delta, Franklin, Freestone, Gregg, Harrison, Henderson, Hopkins, Houston, Lamar, Leon, Marion, Morris, Nacogdoches, Panola, Rains, Red River, Rusk, Sabine, San Augustine, Shelby, Smith, Titus, Trinity, Upshur, Van Zandt, Wood
Smith County Bar Foundation Scholarship
Smith County
must attend a 2 or 4-year accredited college or university in Smith County, Texas.
graduating senior
Field related to law, criminal justice, law enforcement, attorney, probation, paralegal, legal
yes - FASFA required
2.00
$500.00
1 year
1-March
Smith
Owens Marmion Varke Clinical Mental Health Counseling Scholarship
ETCF Counties*
UT Tyler, University of Texas at Tyler
graduating senior
Any
not considered
1 year
Applicants must be admitted to the clinical mental health program at UT Tyler
1-March
Anderson, Angelina, Bowie, Camp, Cass, Cherokee, Delta, Franklin, Freestone, Gregg, Harrison, Henderson, Hopkins, Houston, Lamar, Leon, Marion, Morris, Nacogdoches, Panola, Rains, Red River, Rusk, Sabine, San Augustine, Shelby, Smith, Titus, Trinity, Upshur, Van Zandt, Wood
TJC Sisterhood Legacy Scholarship
Texas
must plan to obtain an Associates degree or Bachelor's degree at Tyler Junior College
graduating senior
Any
yes - FASFA required
3.00
$500
1 year
senior girl from a Texas high school who plans to attend Tyler Junior College.
1-March
Anderson, Angelina, Bowie, Camp, Cass, Cherokee, Delta, Franklin, Freestone, Gregg, Harrison, Henderson, Hopkins, Houston, Lamar, Leon, Marion, Morris, Nacogdoches, Panola, Rains, Red River, Rusk, Sabine, San Augustine, Shelby, Smith, Titus, Trinity, Upshur, Van Zandt, Wood
Pasha Zapolsky Memorial Scholarship
Public, private, homeschool
Any in the United States
graduating senior
Any
yes - FASFA required
3.67
$1000.00
1 year
competitive soccer, Christian faith, written essay
1-March
smith county, Tyler Legacy High school, Tyler High School, Arp High School, Early College High School (TISD), All Saints Episcopal School, Grace Community School, Bishop TK Gorman High School, Chapel Hill High School, Lindale High School, Troup High School, Whiehouse High School, Winona High School, Cumberland Academy High School, Good Shepherd School - Tyler, Bullard High School, King's Academy Christian School
Hubert "Hub" McGlothin Scholarship
Winona High School, Cross Roads High School
Any in the United States
graduating senior
Any
yes - FASFA required
2.50
$500.00
1 year
be a graduating senior from either Winona High School in Smith County, Texas, or Cross Roads High School in Henderson County, Texas.
1-March
Faulconer Scholarship
Smith County, Tyler Independent School District
Recipients must attend a college or university located in the State of Texas
graduating senior
Any
yes - FASFA required
2.0 - 3.5
$5,000.00
Renewable
Only available to minority students, one male, one female
1-March
Tyler Legacy High school, Tyler High School, Early College High School, TISD
Sammy Joe Calhoun & Martha Jean Calhoun Family Scholarship for Disability Studies
ETCF Counties*
Any in the United States
graduating senior or graduate public, private high school, homeschool
special education, physical therapy, occupational therapy, social work, counseling professional, sign language interpreter, licensed therapist, speech pathology, applied behavior analyst
yes - FASFA required
2.50
TBD
Renewable
1-March
mentally and physically challenged persons, Anderson, Angelina, Bowie, Camp, Cass, Cherokee, Delta, Franklin, Freestone, Gregg, Harrison, Henderson, Hopkins, Houston, Lamar, Leon, Marion, Morris, Nacogdoches, Panola, Rains, Red River, Rusk, Sabine, San Augustine, Shelby, Smith, Titus, Trinity, Upshur, Van Zandt, Wood
Raymond E Jackson & Mira R Rogers Scholarship
Liberty High School, Ames or Liberty, Texas in Liberty County, Texas
Any in the United States
graduating senior of Liberty High School
Any
yes - FASFA required
2.50
$500
Renewable
must be African-American
1-March
Liberty High School, Ames or Liberty, Texas in Liberty County, Texas
Peace Officers and Firefighters Scholarship
ETCF Counties*
Any in the United States
graduating senior or graduate public, private high school, homeschool
Any
not considered
3.00
TBD
1 year
1-March
Anderson, Angelina, Bowie, Camp, Cass, Cherokee, Delta, Franklin, Freestone, Gregg, Harrison, Henderson, Hopkins, Houston, Lamar, Leon, Marion, Morris, Nacogdoches, Panola, Rains, Red River, Rusk, Sabine, San Augustine, Shelby, Smith, Titus, Trinity, Upshur, Van Zandt, Wood
Sammy Joe Calhoun Clarksville High School Scholarship
Clarksville High School
Any in the United States
graduating senior
Any
yes - FASFA required
2.00
TBD
Renewable
1-March
Red River County
Sammy Joe Calhoun Clarksville High School Scholarship in Vocational/ Technical Studies
Clarksville High School
Any in the United States
graduating senior
Any
yes - FASFA required
2.00
TBD
Renewable
1-March
Red River County, associates degree, votech, welding, aide, ultrasound, automotive, computer, criminal justice
Sammy Joe Calhoun & Martha Jean Calhoun Family Scholarship for Ministerial Studies
ETCF Counties*
Any in Texas
graduating senior or graduate public, private high school, homeschool
majoring in a field related to ministerial studies
yes - FASFA required
2.50
TBD
Renewable
submit a letter of good standing from their church,
1-March
Smith Baptist Association, pastoral ministry, youth ministry, Christian ministry, religious studies, missionary studies, Anderson, Angelina, Bowie, Camp, Cass, Cherokee, Delta, Franklin, Freestone, Gregg, Harrison, Henderson, Hopkins, Houston, Lamar, Leon, Marion, Morris, Nacogdoches, Panola, Rains, Red River, Rusk, Sabine, San Augustine, Shelby, Smith, Titus, Trinity, Upshur, Van Zandt, Wood
Allen and Nancy Locklin Scholarship
Smith County
University of Texas at Tyler
graduating senior
Any
yes - FASFA required
3.00
$2,000.00
Renewable
Recipient must be a graduating senior from a public, private or home school in Smith County
1-March
Tyler Legacy High school, Tyler High School, Arp High School, Early College High School (TISD), All Saints Episcopal School, Grace Community School, Bishop TK Gorman High School, Chapel Hill High School, Lindale High School, Troup High School, Whitehouse High School, Winona High School, Cumberland Academy High School, Good Shepherd School - Tyler, Bullard High School, King's Academy Christian School
Reuland and Barnhart Orthodontics Scholarship
Smith, Gregg, Rusk, Cherokee, Henderson, Upshur, Van Zandt, Wood, Rains, Anderson
Texas
graduating senior
Healthcare, biology, biochemistry, biomedical science, biomedical engineering, public health, pre-dental, medical laboratory technology, ophthalmic medical assisting, vision care technology, health sciences, pre med, nursing, physical therapy, occupational therapy, radiology, sonography, surgical technology, physical therapy assistant, occupational therapy assistant, respiratory care, dental assistant, dental hygiene,
not required but may be considered
3.00
$1,000.00
1 year
Recipient must be a graduating senior from a public, private or home school
1-March
Tyler Legacy High school, Tyler High School, Arp High School, Early College High School (TISD), All Saints Episcopal School, Grace Community School, Bishop TK Gorman High School, Chapel Hill High School, Lindale High School, Troup High School, Whitehouse High School, Winona High School, Cumberland Academy High School, Good Shepherd School - Tyler, Bullard High School, King's Academy Christian School, Kilgore, Pine tree, Longview, jacksonville, rusk, alto, Henderson, Gilmer, Canton, Winnsborro, Quitman, Alba, Palestine, Elkhart, Frankston
Alex Fleming Infinity Scholarship
Smith, Whitehouse High School
Any in the United States
graduating senior
Any
not considered
$1,250.00
1 year
Must be a graduating senior from Whitehouse High School who participated in the band all 4 years.
1-March
Barbara Bass Community College Scholarship
Smith
Any in the United States
graduating senior
Any
yes - FASFA required
3.00
$1,250.00
renewable
Must be a graduating senior, a first generation college student and live in the city limits of Tyler, Texas. Must be planning to attend a community college as a full-time student pursuing an associate's degree.
1-March
resident of Tyler, TX, Tyler Legacy High school, Tyler High School, Arp High School, Early College High School (TISD), All Saints Episcopal School, Grace Community School, Bishop TK Gorman High School, Chapel Hill High School, Lindale High School, Troup High School, Whitehouse High School, Winona High School, Cumberland Academy High School, Good Shepherd School - Tyler, Bullard High School, King's Academy Christian School
Ben and Bettye Bitz Scholarship
Frankston High School, LaPoyner High School
Any in the United States
graduating senior
Any
yes - FASFA required
3.00
$1,000.00
1 year
Must be a graduating senior from Franston High School (Anderson Count TX) or LaPoyner High School (Henderson County TX)
1-March
Anderson, Henderson
Ben and Florine Ramsey Scholarship
San Augustine High School
Any in Texas
graduating senior, current college student
Any
not considered
3.00
$750.00
1 year
Must be a graudating senior or prior graduates from San Augustine High School
1-March
San Augustine
Buck Florence and Thomas C. Turner Scholarship
Hughes Springs High School
Any in the United States
graduating senior
Any
yes - FASFA required
2.50
$1,500.00
1 year
Must be a graduating senior from Hughes Springs High School
1-March
Cass, Morris
Carroll and Casey Gurganus Scholarship
Palestine High School
Any in the United States
graduating senior
Any
yes - FASFA required
Top 25%
$2,500.00
renewable
Must be graduating senior from Palestine High School
1-March
Anderson
Christopher Lyon Memorial Scholarship
Texas, Lousiana, Arkansas, Oklahoma
University of Texas at Tyler
graduating senior, current college student
Art
not considered
3.00
$1,000.00
1 year
Must have attended high school in Texas, Lousiana, Arkansas or Oklahoma. Must be accepted to and attending the Univerrsity of Texas at Tyler with preference given to applicants who demonstrate exemplary achievement and potential in art.
1-March
Anderson, Angelina, Bowie, Camp, Cass, Cherokee, Delta, Franklin, Freestone, Gregg, Harrison, Henderson, Hopkins, Houston, Lamar, Leon, Marion, Morris, Nacogdoches, Panola, Rains, Red River, Rusk, Sabine, San Augustine, Shelby, Smith, Titus, Trinity, Upshur, Van Zandt, Wood,
Citizens 1st Bank/ Perkins Family Foundation State Employees' Children's Scholarship
Cherokee, Nacogdoches, Smith
Any in the United States
graduating senior, current college student
Any
yes - FASFA required
2.00
$1,000.00
may reapply
Must be a graduate or graduating senior from Cherokee, Nacogdoches, or Smith County. Must be a child of a current State of Texas employee.
1-March
Tyler Legacy High school, Tyler High School, Arp High School, Early College High School (TISD), All Saints Episcopal School, Grace Community School, Bishop TK Gorman High School, Chapel Hill High School, Lindale High School, Troup High School, Whiehouse High School, Winona High School, Cumberland Academy High School, Good Shepherd School - Tyler, Bullard High School, King's Academy Christian School, Alto High school, Carlisle school, Jacksonville High School, New Summerfield High school, Rusk High School, Nacogdoches High school, Garrison High school, Cushing School, Chireno High school, Central Heights High School
Cpt. Wm. Barron Chapter Texas Society of the Sons of American Revolution Scholarship
Anderson, Cherokee, Rains, Rusk, Smith, Upshur, Van Zandt, Wood
Any in the United States
graduating senior
Any
not considered
3.50
$1,500.00
1 year
Must be a graduating senior from Smith, Wood, Upshur, Rusk, Cherokee, Anderson, Van Zandt or Rains County in East Texas. Must write an essay that demonstrates an interest or appreciation for the history, accomplishment or challenges of the American revolutionary war period
1-March
Tyler Legacy High school, Tyler High School, Arp High School, Early College High School (TISD), All Saints Episcopal School, Grace Community School, Bishop TK Gorman High School, Chapel Hill High School, Lindale High School, Troup High School, Whitehouse High School, Winona High School, Cumberland Academy High School, Good Shepherd School - Tyler, Bullard High School, King's Academy Christian School, Cayuga High school, Neches High School, Palestine High School, Slocum High School, Westwood High school, Elkhart High school, Frankston High school, Alto High school, Carlisle School, Jacksonville High school, New Summerfield High school, Rusk High school, Rains High school, Carlisle High school, Henderson High School, Laneville School, Leverett's Chapel High, Mount Enterprise High, Overton High school, Tatum High School, West Rusk High School, Big Sandy High school, Gilmer High school, Gladewater High school, Harmony High, New Diana High school, Union Grove High, Union Hill High, Ore City High,Canton High School, Grand Saline High school, Van High School, Fruitvale High School, Wills Point High school, Edgewood High school, Martins Mill High school, Hawkins High school, Winnsboro High school, Yantis High school, Quitman High School
D. Scott Cooper Nursing Foundation Scholarship
Gregg, Rusk, Smith
Any in the United States
graduating senior
Nursing
yes - FASFA required
3.00
$1,000.00
1 year
Graduating senior from a high school or homeschool located in Gregg, Rusk, or Smith Counties that is majoring in nursing.
1-March
Tyler Legacy High school, Tyler High School, Arp High School, Early College High School (TISD), All Saints Episcopal School, Grace Community School, Bishop TK Gorman High School, Chapel Hill High School, Lindale High School, Troup High School, Whiehouse High School, Winona High School, Cumberland Academy High School, Good Shepherd School - Tyler, Bullard High School, King's Academy Christian School, Carlisle High School, Henderson High School, Laneville School, Leverett's Chapel High, Mount Enterprise High School, Overton High School, Tatum High School, West Rusk High School, Rusk High School, Gladewater High School, Hallsville High School, Kilgore High School, Longview High School, New Diana High School, Pine Tree High School, Spring Hill High School White Oak High School
Dalton & Betty Jones Scholarship
Rusk
Any in Texas
graduating senior
Any
yes - FASFA required
2.00
$5,000.00
renewable
Must be a graduating senior from Rusk County TX that is pursuing a bachelor's degree track
1-March
Carlisle High School, Henderson High School, Laneville School, Leverett's Chapel High, Mount Enterprise High School, Overton High School, Tatum High School, West Rusk High School, Rusk High School
Dalton & Betty Jones Scholarship for Vo-Tech Study
Rusk
Any in Texas
graduating senior
Vocational/technical certificate, associate degrees (medical related fields only)
yes - FASFA required
2.00
$2,500.00
renewable
Must be a graduating senior from Rusk County TX that is pursuing avocational/technical certificate or associates degree.
1-March
Carlisle High School, Henderson High School, Laneville School, Leverett's Chapel High, Mount Enterprise High School, Overton High School, Tatum High School, West Rusk High School, Rusk High School
David G. & Jacqueline M. Braithwaite Scholarship for Medicine, Veterinary Medicine, & Biotechnology
ETCF Counties*
Any in the United States
graduating senior
Biology, math, engineering, etc.to prepare for career as doctor, dentist, veterinarian, or biotechnologist
not considered
3.00
$3,000.00
renewable
Must be a graudating senior from ETCF East Texas counties who plans to major in biology, mathematics, enginnerring or a reltaed field which will allow the student to pursue a career in medicine, biotechnology, or veterinary medicine.
1-March
Anderson, Angelina, Bowie, Camp, Cass, Cherokee, Delta, Franklin, Freestone, Gregg, Harrison, Henderson, Hopkins, Houston, Lamar, Leon, Marion, Morris, Nacogdoches, Panola, Rains, Red River, Rusk, Sabine, San Augustine, Shelby, Smith, Titus, Trinity, Upshur, Van Zandt, Wood
David G. & Jacqueline M. Braithwaite Scholarship in Chemistry
ETCF Counties*
Any in the United States
graduating senior
Chemistry
not considered
3.00
$3,000.00
renewable
Must be a graduating senior from ETCF East Texas counties must major in chemistry with a preference for chemistry or biochemistry majors over chemical engineering majors.
1-March
Anderson, Angelina, Bowie, Camp, Cass, Cherokee, Delta, Franklin, Freestone, Gregg, Harrison, Henderson, Hopkins, Houston, Lamar, Leon, Marion, Morris, Nacogdoches, Panola, Rains, Red River, Rusk, Sabine, San Augustine, Shelby, Smith, Titus, Trinity, Upshur, Van Zandt, Wood
David G. & Jacqueline M. Braithwaite Scholarship in Vo-Tech Study in Medically-Related Fields
ETCF Counties*
Any in the United States
graduating senior, current college student, returning student
Vocational/technical certificate, associate degrees (medical related fields only)
not considered
$1,500.00
renewable
Must be pursuing a full-time study for vocational/technical cerfiticates and/or associates degree in medically-related fields such as: radiology, sonography, surgical technology, physical therapy assistant, occupational therapy assistant, respiratory care, EMT, wellness, etc.
1-March
Anderson, Angelina, Bowie, Camp, Cass, Cherokee, Delta, Franklin, Freestone, Gregg, Harrison, Henderson, Hopkins, Houston, Lamar, Leon, Marion, Morris, Nacogdoches, Panola, Rains, Red River, Rusk, Sabine, San Augustine, Shelby, Smith, Titus, Trinity, Upshur, Van Zandt, Wood
Earl Campbell Tyler Rose High School Scholarship
Smith
Any in the United States
graduating senior
Any
yes - FASFA required
3.00
$5,000.00
1 year
Varsity athletics
1-March
Tyler Legacy High school, Tyler High School, Arp High School, Early College High School (TISD), All Saints Episcopal School, Grace Community School, Bishop TK Gorman High School, Chapel Hill High School, Lindale High School, Troup High School, Whiehouse High School, Winona High School, Cumberland Academy High School, Good Shepherd School - Tyler, Bullard High School, King's Academy Christian School
East Texas Estate Planning Council Scholarship
ETCF Counties*
Any in the United States
graduating senior
accounting, law, finance, banking, investments, insurance financial planning, philanthrophic planning
yes - FASFA required
3.00
$500.00
1 year
Must be pursuing a career in one of the primary disciplines engaged on the estate planning team (including but not limited to accounting, law, finance, banking, investments, insurance financaail planning, philanthrophic planning, etc.)
1-March
Anderson, Angelina, Bowie, Camp, Cass, Cherokee, Delta, Franklin, Freestone, Gregg, Harrison, Henderson, Hopkins, Houston, Lamar, Leon, Marion, Morris, Nacogdoches, Panola, Rains, Red River, Rusk, Sabine, San Augustine, Shelby, Smith, Titus, Trinity, Upshur, Van Zandt, Wood
East Texas Geological Society Scholarship
Texas
Any in Texas
College student (sophomore or higher)
Geology, Geosciences
not considered
3.00
$2,000.00
renewable
Must be at least a sophomore who has declared his/her major to be geology (may be undergraduate or graduate student).
1-March
Anderson, Angelina, Bowie, Camp, Cass, Cherokee, Delta, Franklin, Freestone, Gregg, Harrison, Henderson, Hopkins, Houston, Lamar, Leon, Marion, Morris, Nacogdoches, Panola, Rains, Red River, Rusk, Sabine, San Augustine, Shelby, Smith, Titus, Trinity, Upshur, Van Zandt, Wood
Edna Haberle Visual Arts Scholarship
Anderson, Angelina, Henderson, Houston, Nacogdoches, Rusk, Smith, Cherokee
Any in the United States
graduating senior
Visual arts
yes - FASFA required
2.50
$500.00
1 year
Must be a graduating senior from Cherokee County TX or one of the following surrounding East Texas counties: Anderson, Angelina, Henderson, Houston, Nacogdoches, Rusk & Smith. Must plan to major in visual arts.
1-March
Cayuga High school, Neches High School, Palestine High School, Slocum High school, Westwood High school, Elkhart High school, Frankston High school, Zavalla High school, Central High school, Diboll High school, Hudson High school, Huntington High School, Lufkin High school, Athens High School, Brownsboro High school, Eustace High, Trinidad High School, Crockett High School, Lovelady High school, Kennard High School, Latexo High, Grapeland High school, Nacogdoches High school, Garrison High school, Cushing School, Chireno High school, Central Heights High School, Carlisle High school, Henderson High school, Laneville school, Leverett's Chapel High, Mount Enterprise High, Overton High school, Tatum High School, West Rusk High school, Alto High school, Jacksonville High School, New Summerfield High School, Rusk High School, Tyler Legacy High school, Tyler High School, Arp High School, Early College High School (TISD), All Saints Episcopal School, Grace Community School, Bishop TK Gorman High School, Chapel Hill High School, Lindale High School, Troup High School, Whitehouse High School, Winona High School, Cumberland Academy High School, Good Shepherd School - Tyler, Bullard High School, King's Academy Christian School
Frances Cowan Gibson Fine Arts Scholarship
Smith
Any in the United States
graudating senior, current college student
visual arts
not considered
3.00
$5,000.00
may reapply
Must be a graduating senior, graduate or GED recipient of a school in Smith County. Current college students should be undergraduates. Must continue to pursue studies in visual arts, either as a visual arts major or minor or simply taking art classes as an elective.
1-March
Tyler Legacy High school, Tyler High School, Arp High School, Early College High School (TISD), All Saints Episcopal School, Grace Community School, Bishop TK Gorman High School, Chapel Hill High School, Lindale High School, Troup High School, Whitehouse High School, Winona High School, Cumberland Academy High School, Good Shepherd School - Tyler, Bullard High School, King's Academy Christian School
Gerald and Charlie Stoker Memorial Scholarship
Winnsboro High School,
Any in the United States
graduating senior
Any
not considered
$500.00
1 year
Must be a graduating senior from Winnsboro High School.
1-March
Franklin, Wood
Gladys & Thomas "T.B." Stewart Texas College Scholarship
Preference for Smith County and East Texas
Texas College
graduating senior, current college student
Any
yes - FASFA required
3.00
$1,250.00
renewable
Must be a graduating senior or current Texas College student
1-March
Anderson, Angelina, Bowie, Camp, Cass, Cherokee, Delta, Franklin, Freestone, Gregg, Harrison, Henderson, Hopkins, Houston, Lamar, Leon, Marion, Morris, Nacogdoches, Panola, Rains, Red River, Rusk, Sabine, San Augustine, Shelby, Smith, Titus, Trinity, Upshur, Van Zandt, Wood
Gladys and Thomas "T.B." Stewart Scholarship
Smith County and select surrounding school districts
Any in the United States
graduating senior
Any
yes - FASFA required
3.00
$2,000.00
renewable
Must be a graduating senior from Smith County TX or the surrounding school districts: Ben Wheeler, Big Sandy, Brownsboro, Edom, Frankston, Hawkins, Jacksonville, LaRue, Martins Mill, Mineola, Murchison, New London, New Summerfield, Overton, Poyner, or Van.
1-March
Tyler Legacy High school, Tyler High School, Arp High School, Early College High School (TISD), All Saints Episcopal School, Grace Community School, Bishop TK Gorman High School, Chapel Hill High School, Lindale High School, Troup High School, Whiehouse High School, Winona High School, Cumberland Academy High School, Good Shepherd School - Tyler, Bullard High School, King's Academy Christian School, Martins Mill High School, Big Sandy High school, Brownsboro High School, Frankston High School, Hawkins High school, Jacksonville High School, Van High School, Overton High school, La Poyner High school, Mineola High school, Murchison High school, West Rusk High school, New Summerfield High School
Helen Elbert Scholarship
ETCF Counties
Any in the United States
graduating senior
Music
not considered
3.00
$500.00
1 year
Must be a graduating senior who plans to major in music with a preference for piano majors.
1-March
Anderson, Angelina, Bowie, Camp, Cass, Cherokee, Delta, Franklin, Freestone, Gregg, Harrison, Henderson, Hopkins, Houston, Lamar, Leon, Marion, Morris, Nacogdoches, Panola, Rains, Red River, Rusk, Sabine, San Augustine, Shelby, Smith, Titus, Trinity, Upshur, Van Zandt, Wood
Henry and Evelyn Jordan Scholarship
Anderson
Any in the United States
graduating senior
Any
yes - FASFA required
3.00
$4,000.00
1 year
Must be a graduating senior from Palestine High school in Anderson County TX.
1-March
Palestine High School
Hugh P. Brown Memorial Scholarship
ETCF Counties
Any in Texas
graduating senior, current college student
Automotive Technology or related field
yes - FASFA required
$2,500.00
renewable
May be a current student of any age or a graduating senior from any high school in East Texas with a preference to graduates of Groveton ISD or graduates of other schools in Trinity County TX. Must be a full-time student pursuing a certification or associate's degree in automotive technology or a related field such as diesel technology.
1-March
Anderson, Angelina, Bowie, Camp, Cass, Cherokee, Delta, Franklin, Freestone, Gregg, Harrison, Henderson, Hopkins, Houston, Lamar, Leon, Marion, Morris, Nacogdoches, Panola, Rains, Red River, Rusk, Sabine, San Augustine, Shelby, Smith, Titus, Trinity, Upshur, Van Zandt, Wood
Jackson Huse Scholarship
ETCF Counties*
Any in Texas
graduating senior
Any
not considered
2.00
$1,500.00
1 year
Must have experienced the loss of a sibling to a terminal illness or accident.
1-March
Anderson, Angelina, Bowie, Camp, Cass, Cherokee, Delta, Franklin, Freestone, Gregg, Harrison, Henderson, Hopkins, Houston, Lamar, Leon, Marion, Morris, Nacogdoches, Panola, Rains, Red River, Rusk, Sabine, San Augustine, Shelby, Smith, Titus, Trinity, Upshur, Van Zandt, Wood
Jacqueline Braithwaite Scholarship for Nursing at TJC
ETCF Counties*
Tyler Junior College
graduating senior, current college student
Nursing
not considered
3.00
$1,000.00
renewable
Can be any age but must be a current resident of an ETCF East Texas County. Must be pursuing full-time study in nursing at Tyler Junior College.
1-March
Anderson, Angelina, Bowie, Camp, Cass, Cherokee, Delta, Franklin, Freestone, Gregg, Harrison, Henderson, Hopkins, Houston, Lamar, Leon, Marion, Morris, Nacogdoches, Panola, Rains, Red River, Rusk, Sabine, San Augustine, Shelby, Smith, Titus, Trinity, Upshur, Van Zandt, Wood
Joe and Marguerite Davis Scholarship
Palestine High School, Westwood High school
Any in the United States
graduating senior
Any
yes - FASFA required
3.00
$2,500.00
1 year
Must be a graduating senior from Palestine High school or Westwood High School in Anderson County TX.
1-March
Anderson
Joey Johnson Memorial Scholarship
Gladewater High school, Sabine High school, West Rusk High School, Overton High School
Any in the United States
graduating senior
Any
yes - FASFA required
2.50
$500.00
renewable
Must be a graduating senior from Gladewater High School, Sabine High school, West Rusk High school or Overton High School.
1-March
Upshur, Gregg, Rusk
John Reagan Harris Scholarship
Center High School
Any in Texas
graduating senior
Any
yes - FASFA required
2.50
$2,500.00
renewable
Must be a graduatin senior from Center High School in Center, TX.
1-March
shelby
Juliette Low's Amazing Girls Scholarship
Smith
Any in the United States
graduating senior
Any
yes - FASFA required
3.00
$1,000.00
1 year
Must be a graduating senior from Smith County TX and have participated in Girl Scouts (preference will be given to recipients fo the Girl Scout Gold Award).
1-March
Tyler Legacy High school, Tyler High School, Arp High School, Early College High School (TISD), All Saints Episcopal School, Grace Community School, Bishop TK Gorman High School, Chapel Hill High School, Lindale High School, Troup High School, Whitehouse High School, Winona High School, Cumberland Academy High School, Good Shepherd School - Tyler, Bullard High School, King's Academy Christian School
Kathy's Kids Scholarship
Hallsville High School, Longview High School, Pine Tree High School, Spring Hill High School, or White Oak High School
Any in the United States
graduating senior
Any
yes - FASFA required
2.50
$1,500.00
renewable
female, graduating senior from a high school which participates in the Aspire Mentoring Program, hosted by Partners in Prevention in Longview, Texas, formerly known as Forever Freinds
1-March
Harrison, Gregg County, Hallsville High School, Longview High School, Pine Tree High School, Spring Hill High School, or White Oak High School.
Kenny Ponder Master WoodCraft Scholarship
Texas
Any in the United States
graduating senior, current college student
Wood Technology or related field
yes - FASFA required
$5,000.00
renewable
May be a current college student or a graduatine senior. Must be a full-time student planning to pursue an associate's or bachelor's degree in wood technology, architectural manufacturing management, wood product management, wood processing or a related field.
1-March
Anderson, Angelina, Bowie, Camp, Cass, Cherokee, Delta, Franklin, Freestone, Gregg, Harrison, Henderson, Hopkins, Houston, Lamar, Leon, Marion, Morris, Nacogdoches, Panola, Rains, Red River, Rusk, Sabine, San Augustine, Shelby, Smith, Titus, Trinity, Upshur, Van Zandt, Wood
Leslie Reid Memorial Scholarship
Henderson, Smith, Van Zandt
Any in the United States
graduating senior
Any
not considered
$1,250.00
1 year
Must be a graduating senior from Henerson Smith or Van Zandt Counties. Must be a female student who is currenlty or was previously involved in horse show activites.
1-March
Tyler Legacy High school, Tyler High School, Arp High School, Early College High School (TISD), All Saints Episcopal School, Grace Community School, Bishop TK Gorman High School, Chapel Hill High School, Lindale High School, Troup High School, Whitehouse High School, Winona High School, Cumberland Academy High School, Good Shepherd School - Tyler, Bullard High School, King's Academy Christian School, Athens High School, Brownsboro High school, Eustace High, Trinidad High school, Canton High school, Grand Saline High school, Van High school, Fruitvale High school, Wlls Point High school, Edgewood High school Martin's mIll High School
Natural Gas Society of East Texas Scholarship
Texas
Any in Texas
College student (spohomore or higher)
Engineering, geosciences
yes - FASFA required
2.75
$1,000.00
1 year
Must be at least a sophomore at the time of application and must have declared his/her major to be in a field of study which directly reltaes to the energy industry. Eligible majors may include one of many degrees offered in emgineering or geosciences.
1-March
Anderson, Angelina, Bowie, Camp, Cass, Cherokee, Delta, Franklin, Freestone, Gregg, Harrison, Henderson, Hopkins, Houston, Lamar, Leon, Marion, Morris, Nacogdoches, Panola, Rains, Red River, Rusk, Sabine, San Augustine, Shelby, Smith, Titus, Trinity, Upshur, Van Zandt, Wood
Partners in Arts Scholarship
Smith
Any in the United States
graduating senior
Visual arts, performing arts
not considered
3.00
$1,000.00
1 year
Must be a graduating senior from Smith County who actively participated in one of the performing or visual arts such as band, choir, dance, orchestra, theater arts, or visual art while in high school. Must be majoring in the visual or performaing arts (applied, performance, or education).
1-March
Tyler Legacy High school, Tyler High School, Arp High School, Early College High School (TISD), All Saints Episcopal School, Grace Community School, Bishop TK Gorman High School, Chapel Hill High School, Lindale High School, Troup High School, Whitehouse High School, Winona High School, Cumberland Academy High School, Good Shepherd School - Tyler, Bullard High School, King's Academy Christian School
R. Don Cowan Music & Performing Arts Scholarship
Smith
Any in the United States
graduating senior, current college student
Any
not considered
3.00
$5,000.00
may reapply
Must be a graduating senior from Smith County pursuing music or performaing arts studies (music, Musical theater, and dance).
1-March
Tyler Legacy High school, Tyler High School, Arp High School, Early College High School (TISD), All Saints Episcopal School, Grace Community School, Bishop TK Gorman High School, Chapel Hill High School, Lindale High School, Troup High School, Whitehouse High School, Winona High School, Cumberland Academy High School, Good Shepherd School - Tyler, Bullard High School, King's Academy Christian School
Randy Willmon Memorials Firefighter Scholarship
Smith County
Tyler Junior College firefighter academy
graduating senior, current college student
Firefighting
not considered
2.00
$500.00
1 year
Must plan on attending the Firefighter Academy at Tyler Junior College.
1-March
Gregg, Rusk, Cherokee, Henderson, Upshur, Van Zandt, Wood, Rains and Anderson, Tyler Legacy High school, Tyler High School, Arp High School, Early College High School (TISD), All Saints Episcopal School, Grace Community School, Bishop TK Gorman High School, Chapel Hill High School, Lindale High School, Troup High School, Whitehouse High School, Winona High School, Cumberland Academy High School, Good Shepherd School - Tyler, Bullard High School, King's Academy Christian School
Retail Merchants Association of Tyler Scholarship
Smith, Van Zandt, Upshur, Cherokee, Henderson, Anderson, Wood, Rusk,
Any in the United States
graduating senior
Business
yes - FASFA required
3.00
$1,000.00
1 year
Must be a graduating senior from a Smith County high school or selected surrounding school districts: Ben Wheeler, Big Sandy, Brownsboro, Edom, Frankston, Hawkins, Jacksonville, LaRue, Martins Mill, Mineola, Murchison, New London, New Summerfield, Overton, Poyner, and Van. Must be planning to major in business.
1-March
All Saints Episcopal School, Cumberland Academy High School, Early College High School (TISD), Good Shepherd School - Tyler, Grace Community High School, Homeschool, King's Academy Christian School, Lindale High School, Whitehouse High School, Tyler Legacy High School, Tyler High School, Bishop TK Gorman High School, Troup High School, Big Sandy High School, Brownsboro High School, Frankston High School, Hawkins High School, Jacksonville High School, LaPoyner High School, Martins Mill High School, Mineola High School, Murchison High School, New London High school, New Summerfield High School, Overton High School, Van High School
Rhonda Penry Scholarship
Tarkington High School
Any in the United States
graduating senior
Any
yes - FASFA required
3.00
$500.00
1 year
1-March
Liberty
Robinson Family Memorial Scholarship
Lovelady High School, Madisonville High School
Any in the United States
graduating senior
Any
yes - FASFA required
3.00
$500.00
1 year
1-March
Houston, Grimes, Bedias, Madisonville High School, Lovelady
Seeber Tyler ISD Scholarship
Tyler Legacy High School, Tyler High School, Easrly College High School (TISD)
Any in the United States
graduating senior
Any
yes - FASFA required
3.00
$1,250.00
1 year
1-March
Smith
Sherilyn A. Willis, MD Medical Scholarship
Texas
Any in Texas
Medical school student–enrolled or accepted
Medicine
not considered
$500.00
1 year
1-March
Anderson, Angelina, Bowie, Camp, Cass, Cherokee, Delta, Franklin, Freestone, Gregg, Harrison, Henderson, Hopkins, Houston, Lamar, Leon, Marion, Morris, Nacogdoches, Panola, Rains, Red River, Rusk, Sabine, San Augustine, Shelby, Smith, Titus, Trinity, Upshur, Van Zandt, Wood
Sidney Rex Moughon Scholarship
Camp, Gregg, Harrison, Marion, Morris, Upshur, Wood
Any in Texas
graudating senior, non-traditional student
Any
yes - FASFA required
3.00
$2,500.00
renewable
1-March
Pittsburg High School, Longview High School, Pine Tree High school, Sabine High School, Spring Hill High School, White Oak High school, Kilgore High School, Hallsville High School, Harleton High School, Marshall High school, Waskom High, Elysian Fields High school, Jefferson High School, Daingerfield High School, Big Sandy High school, Gilmer High School, Gladewater High School, Harmony High, New Diana High School, Union Grove High, Union Hill High, Ore City High school, Hawkins High School, Winnsboro High School, Yantis High School, Quitman High school
Smith County Baptist Ministers Scholarship
Smith
Any in the United States
graduating senior, current college student
Any
not considered
2.50
$1,500.00
may reapply
Dependent of ordained Smith Co. Baptist minister
1-March
Tyler Legacy High school, Tyler High School, Arp High School, Early College High School (TISD), All Saints Episcopal School, Grace Community School, Bishop TK Gorman High School, Chapel Hill High School, Lindale High School, Troup High School, Whitehouse High School, Winona High School, Cumberland Academy High School, Good Shepherd School - Tyler, Bullard High School, King's Academy Christian School
T.J. Ivey Scholarship
Buffalo High School, Leon High School
Any in the United States
graduating senior
Any
yes - FASFA required
3.00
$2,000.00
1 year
1-March
Leon
Tadge and Bill O'Donnell Scholarship
Anderson
Any in the United States
graduating senior, current college student
Any
yes - FASFA required
3.00
$2,000.00
1 year
History of volunteerism
1-March
Cayuga High school, Neches High School, Palestine High School, Slocum High school, Westwood High school, Elkhart High school, Frankston High school
Tatum Music Scholarship
Angelina, Cherokee, Gregg, Harrison, Henderson, Rusk, Shelby, Smith, Titus, Upshur,
Any in the United States
graduating senior
Instrumental Music Education
yes - FASFA required
2.80
$500.00
renewable
High School in East Texas receiving services from Tatum Music Company
1-March
All Saints Episcopal, Alto High School, Atlanta High School, Beckville High School, Canton High School, Carthage High School, Central Heights High School, Cushing High School, DeKalb High School, Frankston High School, Full Armor Christian Academy, Garrison High School, Grace Community School, Grand Saline High School, Hawkins High School, Hughes Springs High School, Jacksonville High School, Jams Bowie High School, Jefferson High School, Linden Kildare High School, Longview Christian Fellowship, Lovelady High School, Maud High School, Mineola High School, Nacogdoches High School, New Boston High School, Palestine High School, Paul Pewitt High School, Pittsburg High School, Queen City High School, Rains High School, Rivercrest High School, Rusk High School, Saint Mary's High School, San Augustine High School, Van High School, Central High School, Diboll High School, Hudson High School, Huntington High School, Lufkin High School, Kilgore High School, Pine Tree High School, Spring Hill High School, White Oak High School, Gladewater High School, Longview High School, Sabine High School Union Grove High School, Hallsville High School, Marshall High School, Waskom High School, Harleton High School, Athens High School, Brownsboro High School, Cross Roads High School, LaPoyner High School, Malakoff High School, Henderson High School, Mount Enterprise High School, Overton High School, West Rusk High School, Tatum High School, Center High School, Tenaha High School, Timpson High School, Tyler Legacy High School, Tyler High School, Troup High School, Arp High School, Chapel Hill High School, Lindale High School, Whitehouse High School, Winona High School, Mount Pleasant High School, Big Sandy High School, Bullard High School, Gilmer High School, Harmony High School, New Diana High School, Ore City High School, & Union Hill High School
Texas Rose Festival Scholarship
Smith
Any in Texas
graduating senior, current college student
Any
yes - FASFA required
3.00
$750.00
1 year
1-March
Tyler Legacy High school, Tyler High School, Arp High School, Early College High School (TISD), All Saints Episcopal School, Grace Community School, Bishop TK Gorman High School, Chapel Hill High School, Lindale High School, Troup High School, Whitehouse High School, Winona High School, Cumberland Academy High School, Good Shepherd School - Tyler, Bullard High School, King's Academy Christian School
Tyler Citizens Police Academy Alumni Assoc. Scholarship
Anderson, Angelina, Bowie, Camp, Cass, Cherokee, Delta, Franklin, Freestone, Gregg, Harrison, Henderson, Hopkins, Houston, Lamar, Leon, Marion, Morris, Nacogdoches, Panola, Rains, Red River, Rusk, Sabine, San Augustine, Shelby, Smith, Titus, Trinity, Upshur, Van Zandt, Wood
Any in the United States
graduating senior, current college student
Any
not considered
2.50
$1,000.00
may reapply
Child of a Tyler PD employee
1-March
Cayuga High School, Neches High school, Palestine High School, Slocum High school, Westwood High School, Elkhart High School Frankston High School, Alto High school, Jacksonvill High School, New Summerfield High School, Rusk High school, Longview High School, Pine Tree High School, Sabine High school, Spring Hill High school, White Oak High school, Kilgore High school, Athens High School, Brownsboro High School, Eustace High, Trinidad High school, Rains High school, Carlisle High school, Henderson High School, Laneville School, Leverett's Chapel High, Mount Enterprise High, Overton High School, Tatum High school, Big Sandy High School, Gilmer High school, Gladewater High School, Harmony High, New Diana High School, Union Grove High, Union Hill High, Ore City High school, Canton High school, Grand Saline High School, Van High school, Fruitvale High school, Wills Point High school, Edgewood High school, Martins Mill High School, Hawkins High School, Winnsboro High school, Yantis High School, Quitman High school, Tyler Legacy High school, Tyler High School, Arp High School, Early College High School (TISD), All Saints Episcopal School, Grace Community School, Bishop TK Gorman High School, Chapel Hill High School, Lindale High School, Troup High School, Whitehouse High School, Winona High School, Cumberland Academy High School, Good Shepherd School - Tyler, Bullard High School, King's Academy Christian School
Whitehouse Young Farmers Scholarship
Whitehouse High School
Any in the United States
graduating senior
Any
yes - FASFA required
2.50
$1,500.00
1 year
Agricultural Education/FFA participation
1-March
Smith
Winnie Frank Woolverton Scholarship
Palestine High School
Any in the United States
graduating senior
Any
yes - FASFA required
3.00
$500.00
1 year
Male student
1-March
Anderson
Ophelia Denton Scholarship for Vocational/Technical Studies
Palestine High School, Westwood High School, Elkhart High School
Texas State Technical College
graduating senior
Any
yes - FASFA required
2.50
$2,500.00
1 year
1-March
Anderson
Ophelia Denton PhD Memorial Scholarship
Palestine High School, Westwood High School, Elkhart High School
Any in the United States
graduating senior
Any
yes - FASFA required
2.50
$2,500.00
1 year
1-March
Anderson
A.D. & Mary Winston Scholarship
Smith
Texas A&M University
graduating senior
Any
yes - FASFA required
3.00
$1,000.00
1 year
Must be a graduating senior that is a resident of Smith County planning on attending Texas A&M University.
1-March
Tyler Legacy High school, Tyler High School, Arp High School, Early College High School (TISD), All Saints Episcopal School, Grace Community School, Bishop TK Gorman High School, Chapel Hill High School, Lindale High School, Troup High School, Whitehouse High School, Winona High School, Cumberland Academy High School, Good Shepherd School - Tyler, Bullard High School, King's Academy Christian School
Betty and Roy Erickson Scholarship
ETCF Counties*
Any in Texas
graduating senior
Any
not considered
4.00
$1,000.00
1 year
Must have received a minimum score of 1400 on the SAT or a minimum score of a 31 on the ACT.
1-March
Anderson, Angelina, Bowie, Camp, Cass, Cherokee, Delta, Franklin, Freestone, Gregg, Harrison, Henderson, Hopkins, Houston, Lamar, Leon, Marion, Morris, Nacogdoches, Panola, Rains, Red River, Rusk, Sabine, San Augustine, Shelby, Smith, Titus, Trinity, Upshur, Van Zandt, Wood
Brook Hill Founder's Scholarship
Brook Hill School
Baylor University
graduating senior
Any
yes - FASFA required
3.00
$2,500.00
1 year
Must be a graduating senior from Brook Hill School and attending Baylor
1-March
Smith, Cherokee
Frederick Michael Nachman Scholarship
Smith, Harris
University of Texas at Austin
graduating senior
Business major
yes - FASFA required
3.00
$1,500.00
1 year
Must be a graduating senior from Smith County TX or Bellairie High School in Bellaire, TX.Must attend the University of Texas at Austin and major in business.
1-March
Bellaire High School, All Saints Episcopal School, Cumberland Academy High School, Early College High School (TISD), Good Shepherd School - Tyler, Grace Community High School, Homeschool, King's Academy Christian School, Lindale High School, Whitehouse High School, Tyler Legacy High School, Tyler High School, Bishop TK Gorman High School, Troup High School, Bullard High School
Gary Neel Memorial Scholarship
Tyler Legacy High School
University of Texas at Austin
graduating senior
Any
not considered
$3,000.00
1 year
Must be a graduating senior from Tyler Legacy High School in Tyler, TX. Must attend the University of Tex at Austin and show service and leadership qualities.
1-March
Smith
Glenn and Vivian Prater Memorial Scholarship
Liberty County and ETCF Counties
Texas A&M University
graduating senior, current college student
Any
yes - FASFA required
$1,000.00
renewable
Must be a graduating high school senior or graduate of a school lacted in Liberty County TX or one of ETCF's East Texas counties. Must have been awarded with an Eagle Scout and accepted to or currently attending Texas A&M University.
1-March
Anderson, Angelina, Bowie, Camp, Cass, Cherokee, Delta, Franklin, Freestone, Gregg, Harrison, Henderson, Hopkins, Houston, Lamar, Leon, Marion, Morris, Nacogdoches, Panola, Rains, Red River, Rusk, Sabine, San Augustine, Shelby, Smith, Titus, Trinity, Upshur, Van Zandt, Wood
Jean and Jim Gulley Texas Tech Scholarship
Quanah and ETCF Counties
Texas Tech University
graduating senior, current college student
Any
yes - FASFA required
3.00
$5,000.00
renewable
Must be a graduating senior or previous graduate from a high school in ETCF's East Texas Counties or Qunah, TX. Must plan to attend Texas Tech University as a full-time undergraduate student.
1-March
Anderson, Angelina, Bowie, Camp, Cass, Cherokee, Delta, Franklin, Freestone, Gregg, Harrison, Henderson, Hopkins, Houston, Lamar, Leon, Marion, Morris, Nacogdoches, Panola, Rains, Red River, Rusk, Sabine, San Augustine, Shelby, Smith, Titus, Trinity, Upshur, Van Zandt, Wood
Lauren Lewis Memorial Scholarship
Tyler Legacy High School, All Saints Episcopal School
Texas A&M University
graduating senior
Any
yes - FASFA required
$1,000.00
1 year
Must be a graduating senior from Tyler Legacy High School or All Saints Episcopal School in Tyler, TX. Must be accepted to and enrolled as a full-time student at Texas A&M University in College Station, TX.
1-March
Smith
Mark W. Allen Memorial Scholarship
Texas
University of Texas at Austin, University of Texas at El Paso, University of Texas at San Antonio, University of Texas at Tyler, University of Texas at Arlington, University of Texas at Dallas, University of Texas at Permian Basin, University of Texas at Rio Grande Valley
graduating senior
Journalism, English, Creative Writing, Photography, Radio-TV-Film
not considered
2.00
$1,000.00
1 year
Must be a graduating senior from the state of Texas. Must be admitted to attend a University of Texas System University and plan on majoring in journalism, English, creative writing, photography, or radio-television-film.
1-March
Anderson, Angelina, Bowie, Camp, Cass, Cherokee, Delta, Franklin, Freestone, Gregg, Harrison, Henderson, Hopkins, Houston, Lamar, Leon, Marion, Morris, Nacogdoches, Panola, Rains, Red River, Rusk, Sabine, San Augustine, Shelby, Smith, Titus, Trinity, Upshur, Van Zandt, Wood
Nickolas-Truszkowska Scholarship
United States
Any in the United States
high school graduate, current college student, non-tradidaitonal student
Any
not considered
$500.00
renewable
May be 17-30 years old, recovering from addiction, US citizen
1-March
Anderson, Angelina, Bowie, Camp, Cass, Cherokee, Delta, Franklin, Freestone, Gregg, Harrison, Henderson, Hopkins, Houston, Lamar, Leon, Marion, Morris, Nacogdoches, Panola, Rains, Red River, Rusk, Sabine, San Augustine, Shelby, Smith, Titus, Trinity, Upshur, Van Zandt, Wood
Reily Foundation Scholarship
Tyler Legacy High School, Tyler High School, Easrly College High School (TISD)
University of Texas at Tyler
current college freshman
Business
not considered
2.80
$500.00
renewable
Must be a graduate of a Tyler ISD high school and a current college freshman studying full -time at the University of Texas at Tyler majoring in business.
1-March
Smith
Richard B. & Mary Lou Hamm Scholarship
Bullard High School
University of Texas at Tyler
graduating senior
Any
yes - FASFA required
$1,000.00
renewable
1-March
Cherokee, Smith
Sidney Moughon Texas A&M Scholarship
Camp, Gregg, Harrison, Marion, Morris, Smith, Upshur, Wood
Texas A&M University
graduating senior
Any
yes - FASFA required
3.00
$2,500.00
renewable
1-March
Pittsburg High School, Longview High School, Pine Tree High school, Sabine High School, Spring Hill High School, White Oak High school, Kilgore High School, Hallsville High School, Harleton High School, Marshall High school, Waskom High, Elysian Fields High school, Jefferson High School, Daingerfield High School, Big Sandy High school, Gilmer High School, Gladewater High School, Harmony High, New Diana High School, Union Grove High, Union Hill High, Ore City High school, Hawkins High School, Winnsboro High School, Yantis High School, Quitman High school, Tyler Legacy High school, Tyler High School, Arp High School, Early College High School (TISD), All Saints Espiscopal School, Grace Community School, Bishop TK Gorman High School, Chapel Hill High School, Lindale High School, Troup High School, Whitehouse High School, Winona High School, Cumberland Academy High School, Good Shepherd School - Tyler, Bullard High School, King's Academy Christian School
Tim King Memorial Scholarship
Tyler Legacy High School
University of Texas at Austin
graduating senior
Any, business, accounting
not considered
3.00
$3,000.00
1 year
1-March
Smith
Wayne & Margie Morrison Scholarship
Smith
Texas A&M - Texarkana, LeTourneau University, East Texas Baptist University, Stephen F. Austin University, University of Texas at Tyler, University of Texas, University of Texas at Longview, Jarvis Chirstian College, Texas College, Wiley College
graduating senior
Any
yes - FASFA required
3.50
$4,000.00
renewable
1-March
Tyler Legacy High school, Tyler High School, Arp High School, Early College High School (TISD), All Saints Episcopal School, Grace Community School, Bishop TK Gorman High School, Chapel Hill High School, Lindale High School, Troup High School, Whitehouse High School, Winona High School, Cumberland Academy High School, Good Shepherd School - Tyler, Bullard High School, King's Academy Christian School
Winifred K. George Scholarship
Smith
Abilene Christian University
graduating senior
Any, Christian ministry
not considered
2.75
$1,000.00
renewable
1-March
Tyler Legacy High school, Tyler High School, Arp High School, Early College High School (TISD), All Saints Episcopal School, Grace Community School, Bishop TK Gorman High School, Chapel Hill High School, Lindale High School, Troup High School, Whitehouse High School, Winona High School, Cumberland Academy High School, Good Shepherd School - Tyler, Bullard High School, King's Academy Christian School