East Texas Communities Foundation supports philanthropy by offering simple ways for donors to achieve their long term charitable goals.
Kyle Penney began serving as the President and Chief Executive Officer of East Texas Communities Foundation in August 2006. Mr. Penney came to the Foundation from Dallas, Texas where he served as a Major Gifts Officer for Children's Medical Center. At Children's, Mr. Penney was actively involved in a $150 million capital campaign, and worked to establish an organization of young families to provide financial support for the non-profit pediatric hospital.
Mr. Penney received a BBA degree in Accounting and Finance and a Masters degree in Business Administration from Baylor University. Prior to joining Children's Medical Center, Mr. Penney worked for the Baylor University Alumni Association as the Director of Operations and Regional Services, in Waco, Texas, and as a consultant with Coopers and Lybrand's Sports, Entertainment, and Leisure Practice in Dallas, Texas. Mr. Penney is a member of the Association of Fundraising Professionals, East Texas Estate Planning Council, International Association of Advisors in Philanthropy and received designation as a Chartered Advisor in Philanthropy®.
When Kyle is not at the office, he is involved in his two children's sporting endeavors. Penney is a fan of the Texas Rangers and attends Baylor athletic events when he can. Kyle and his family enjoy camping and working on the family farm in Rusk County.
EMAIL : kpenney@etcf.org
As Director of Finance and Administration, Lindsay Sneed maintains the financial integrity of the Foundation by ensuring accurate and timely accounting of all finances and investments, including fund statements, payroll, audits, tax filings and human resources. He works closely with Kelly in overseeing gift entry and assists Mary Lynn with processing grants.
Lindsay grew up in Longview, Texas and is an honor graduate from Texas A&M University where he earned a BBA degree in Accounting. He is a licensed Texas CPA with many years of experience in both public accounting and private sectors. Lindsay and his wife, Linda, live in the Noonday/Lake Palestine area, have two grown children and three grandchildren. They attend Green Acres Baptist Church where Lindsay enjoys singing in the choir.
EMAIL: lsneed@etcf.org
As ETCF's Program Officer, Mary Lynn brings a commitment to community service and knowledge of nonprofits to her position at the Foundation. Each Spring, Mary Lynn coordinates over 100 volunteers to evaluate the applicants for scholarships. Smith, a graduate of Stephen F. Austin,  joined the staff of ETCF in the spring of 2012. Previously, Mary Lynn volunteered with local nonprofits including Literacy Council of Tyler, St. Paul Children's Foundation, East Texas Food Bank, AAUW (American Association of University Women) and has served in many volunteer capacities with Tyler ISD over the years. An active member of Marvin United Methodist Church, Mary Lynn and husband have two grown children. An avid outdoors-woman, Smith enjoys hiking, kayaking and playing tennis.
EMAIL: mlsmith@etcf.org
The Assistant to the President provides support to the President and staff as well as coordinating board and committee meetings. They assist with fund administration, provide support to fund holders with online account access and makes sure the Foundation is in compliance with National Standards.
EMAIL: etcf@etcf.org
Holly McFarlin manages the Foundation's multichannel communications, public relations, and marketing strategies to build awareness, engagement, and partnerships throughout the 32 counties served by ETCF. McFarlin is responsible for the design of print pieces including the annual report, web site maintenance and donor education and professional advisor education events. Holly joined the foundation in the Fall of 2014 and is active in the Tyler Area Chamber of Commerce and Tyler Rotary. McFarlin attended Stephen F. Austin and majored in Communications. She and her husband reside in Bullard where they enjoy raising their three children, cooking in chili cook-offs, and enjoying the outdoors.
EMAIL: hmcfarlin@etcf.org
OUR HISTORY
East Texas Communities Foundation was founded in 1989 by visionary leaders who saw the need for a community foundation to serve the people and communities of East Texas. The strong leadership of early organizers like Isadore Roosth, Norman Shtofman, "Dub" Riter, and an investment of the United Way of Tyler/Smith County launched the Foundation. By 1994, the Foundation's assets had grown to more than one million dollars.
In 1997 the Foundation's Board of Directors made a bold commitment to its future growth and vitality: each director made a personal three year financial commitment to allow the Foundation to hire a full-time executive director.
With permanent staff and with the continued vision, energy and leadership of a strong Board of Directors, ETCF has experienced strong annual growth in the last decade. The number of charitable funds, the collective assets in those funds and the grant dollars distributed from those funds have all established positive long-term growth trends. ETCF's success comes from sound financial management, strong leadership, the flexibility of our donor services and, most of all, the generosity and wisdom of the people of East Texas.
We are a giving people-and supporting the charitable needs of our communities, our region and our world is important to our daily lives.
Executive Vice President
Southside Wealth Management
TONY MORGAN
VICE CHAIR/GOVERNANCE CHAIR
FOUNDING PARTNER
GOLLOB, MORGAN, PEDDY & CO. P.C.
MICHAEL BOSWORTH
TREASURER
TIFFANY KIRGAN
SECRETARY AND DEVELOPMENT CHAIR
RICK ALLEN, CPA
INVESTMENT CHAIR
JAY FERGUSON
SUPPORT & EVALUATION CHAIR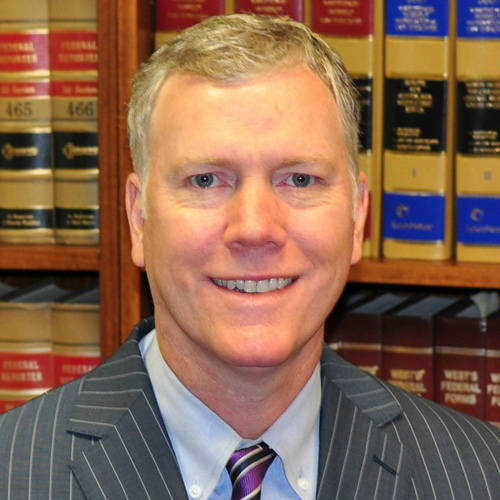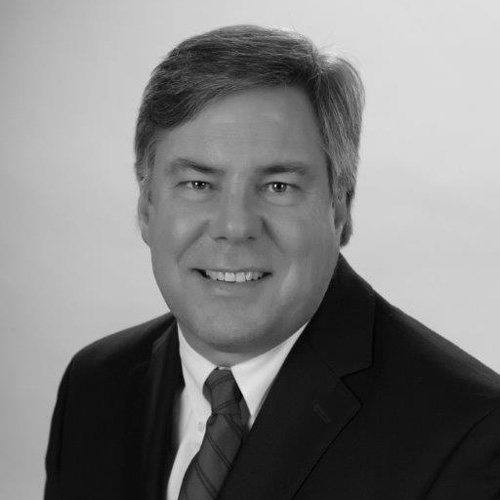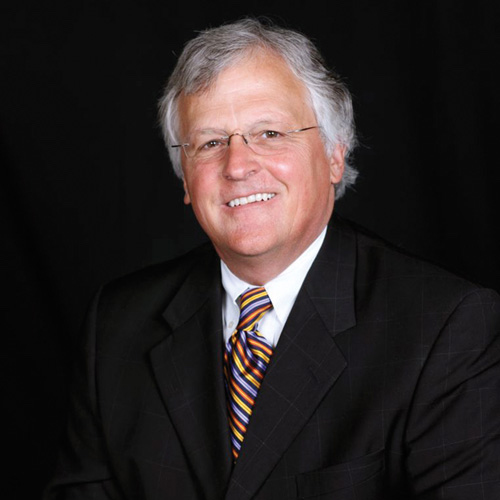 MIKE ALLEN
MEMBER AT-LARGE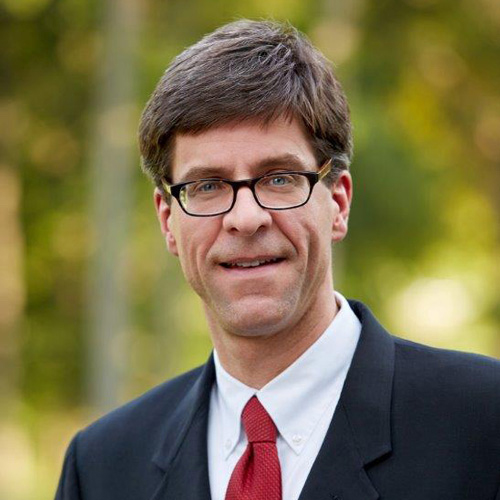 GORDON NORTHCUTT
PAST BOARD CHAIR
ETCF works with individuals, families, businesses, financial advisors and nonprofit organizations to create charitable funds
which support a wide variety of community causes and individual philanthropic interests.
To create your legacy contact ETCF at 866-533-3823 or email etcf@etcf.org
Address:
315 N. Broadway, Suite 210, Tyler, Texas 75702
903-533-0208
Fax 903-533-0258
MARILYN ABEGG-GLASS
PRINCIPAL
ABEGG & ASSOCIATES
JON ALEXANDER
ATTORNEY, CPA
WILSON, ROBERTSON & CORNELIUS, P.C.
MARK BOON
ATTORNEY
BOON, SHAVER, ECHOLS, COLEMAN & GOOLSBY, PLLC
PETER BOYD
SENIOR EXECUTIVE VICE PRESIDENT
SOUTHSIDE BANK
BRAD BROOKSHIRE
CHAIRMAN & CEO
BROOKSHIRE GROCERY COMPANY
Steve Dement
President
Landmark Title Company
Bob Dyer
Vice PRESIDENT & CEO
BTH Bank
Jay Ferguson
Headmaster
Grace Community School
Dawn Franks
President
Your Philanthropy
Shannon Glenney
Community Volunteer
Edwin Holt
CEO
Holt Creative Group
Tiffany Kirgan CLU, CFP
Financial Advisor/Partner
Johnson Financial Group
Greg Kimmel P.C.
Attorney
Allen, Lottman, Kimmel p.C.
Dale Lunsford
President
Letourneau University
Fritter McNally
Community Volunteer
John Payne
Attorney
John Payne Legacy Planning
Steve Roosth
President
Roosth Production Company
Alan Roseman
CPA, FP, CAP
Owner/Advisor
Roseman Wealth Advisors
Kristen Seeber
President & CEO
Women's Fund of Smith County
Thomas Smith, CPA, CFP, CLU
Senior VP & Wealth Advisor
RBC wealth Management
Tom Woldert
Co-Owner/Broker
Re/Max Tyler
Craig Adams
Attorney
Adams & Coker, P.C.
A.W. "WHIT" RITER, III
PRESIDENT
RITER MANAGEMENT CO., L.C.
W. Fred Smith, Jr.
President
The Gathering
Allen Burt
Allen M. Burt Financial Services
F. William Martin
Retired Civic Leader
H.T. Smith
Managing Partner
Rutledge Capital
Norman Shtofman*
The Shtofman Company
A.W. "Dub" Riter, Jr.*
Riter Management Co., L.C.
Total Assets as of 12/31/15
$75,796,574
2016 Contributions
$7,714,200
Net Investment Activity
$3,969,223
Net Operating Expenses
($619,268)
Total Assets 12/31/16
$80,303,916